March has always been a month we celebrate women in history — but this year in particular, we get to celebrate women making history. At CCAH, we are always focused on what's going on in politics: even less politically motivated clients need to be up to date on recent legislation that can impact their missions and their donors. That focus meant we had front row seats to history being made.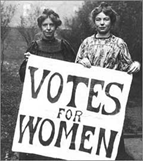 Women's history month can be traced back to 1911, when the first International Women's Day was held to celebrate women's contributions to society and history. By 1919, women had won the right to vote with the 19th Amendment, and they did not stop making their voices heard. 1979 saw International Women's Day upgraded to a full week-long conference held at Sarah Lawrence College, and the event's success led to many conference goers instituting a similar event in their home communities, and these women began pushing for the week to become a national event.
President Jimmy Carter agreed, and National Women's History Week was established for the year of 1980. In his proclamation, he stated that "men and women have worked together to build this nation. Too often the women were unsung and sometimes their contributions went unnoticed. But the achievements, leadership, courage, strength and love of the women who built America was as vital as that of the men whose names we know so well."
By 1987, following a petition by the National Women's History Project, Congress established for the first time a National Women's History Month, and the president has declared an annual proclamation confirming the month of March annually ever since.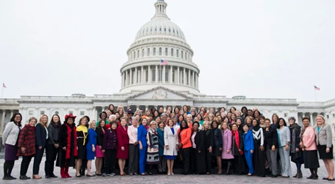 This year in the 116th Congress, we saw more women than ever making history. There were a record-breaking number of women sworn into Congress, with 128 Congresswomen serving right now — 23 Senators and 105 Representatives — making up nearly a quarter of the House and Senate. These women are not historic just due to their gender either.
Among these women, we see the first Native American Congresswomen; the youngest ever member of the House; the first bisexual member of Senate; the first Muslim women elected to Congress; and a record number of female veterans serving in Congress.
As we celebrate Women's History Month this March, I urge you to take a moment to look at the history that has been made, is being made, and will be made in the years to come. At CCAH, we cannot wait to see what will be coming next.