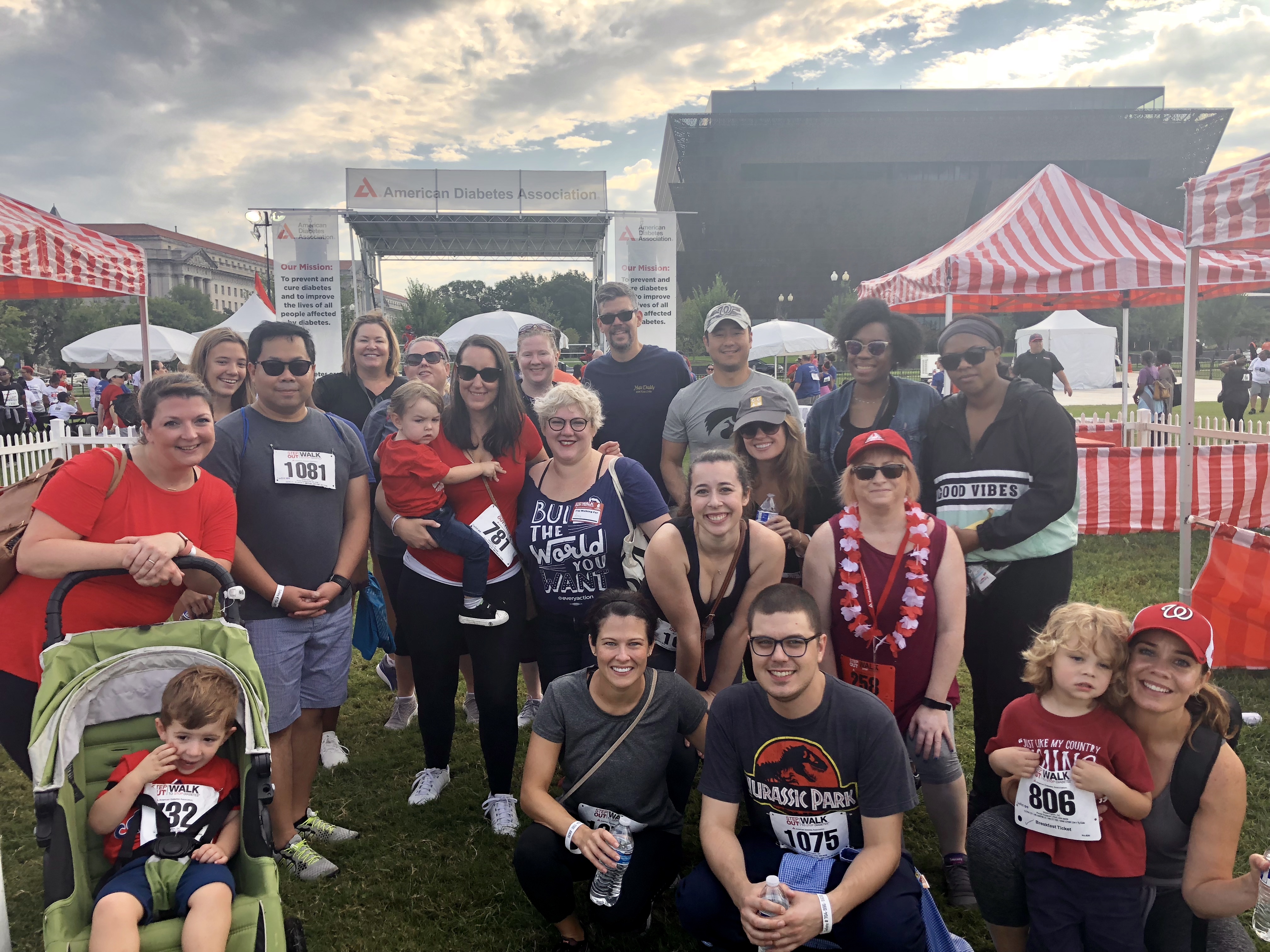 CCAH is proud to work with American Diabetes Association, an organization that focuses on preventing and curing diabetes. They educate the public about diabetes and help those affected by diabetes by funding research to manage, cure and prevent diabetes. On Saturday, September 22, CCAH joined the American Diabetes Association and more than 600 activists in the Washington, DC area for the Step Out Walk to End Diabetes. The Step Out Walk is organized annually by ADA and volunteers in cities across America to get groups of concerned people to raise awareness and funds for research to find better treatments and a cure for diabetes.
CCAH joined the festivities at the national mall, where music, dancing, games, and inspirational speakers fueled the crowd before the walk. Fundraising groups consisted of coworkers, but also of families, students, fraternities, faith groups, and sports teams. It was an inspiring sight to see so many step out with cheers and banners waving on the route around the reflecting pool beside the national monument.
During the walk, volunteers had the opportunity to share experiences while raising visibility and understanding of this complex disease. The members of the crowd living with diabetes were given special red tags and were called 'Red Striders.' As they worked their way around the route, people would applaud and encourage them with cheers and shouts on the two-mile track. Seeing such a supportive environment was a reminder of how inclusive and extensive the community of those affected by diabetes is.
The DC arm of the Step Out Walk raised nearly $200,000 in support of the ADA's efforts to end diabetes this year. CCAH values the opportunity to stand with important organizations like ADA in their fight against diabetes as well as work with the Washington, DC community. Plus, CCAH loves to get their exercise on – CEO Kim Cubine embodied that spirit by leading the pack and completed two laps around the track in half the time!