Each year, our intern program coordinators Sunny Matani and Maryann Chan recruit talented college students that are eager to learn about the world of direct marketing and play a role in our mission. Our 2018 summer interns Emma, Renae, and Sam speak to their experience at CCAH.
Emma Bergon
I landed at CCAH this summer without much knowledge or many expectations of the world of multichannel marketing, but a couple months in, I can confidently say that is no longer the case. I have learned so much, so rapidly, through a mixture of formal trainings and hands-on experience. As an intern, one expects to be doing busy-work or mundane tasks, but what is great about my role here is that I am given the opportunity to assist teams with real, meaningful work. Making my experience that much more amazing, is the amazing staff that is ready and willing to help me learn how to best help them.
In terms of my biggest take-aways from my time here at CCAH, proofreading and quality control is the first thing that comes to mind, and is something that has quickly translated to other areas of my life. I catch myself constantly looking for (and almost always finding) mistakes in other places like restaurant menus and random news articles. This newly-honed skill will definitely remain an asset not only as I continue my education, but also throughout my career.
However, I think the most important lesson I have learned, and the most applicable to my future endeavors, is how to navigate working in a professional office setting. I am entering my final year of a psychology degree at the University of Virginia, and throughout most of my education, the brunt of the workload and responsibility has been individual; my time at CCAH has furthered my communication and teamwork skills, and taught me that being able to depend on others and being a reliable contributor is a huge part of the job. Effective integration of marketing channels — whether that be direct mail, digital, or telemarketing — is the crux of developing a successful marketing campaign. Fueled by this philosophy (and the open, friendly work environment here at CCAH), team members working on every end of the marketing spectrum are able to come together and produce the best result for clients.
Renae Meana
There is nothing better than doing work that helps others. Here at CCAH it is all about getting the financial return that leads to a greater social return through direct marketing. I knew very little about the direct marketing industry, so it was interesting to see the behind-the-scenes of these campaigns. There is so much that goes into what lands in your mail both physically and digitally, as well as the fundraising campaigns carried out through the phone. Sitting in on weekly meetings is very eye-opening in that it showcases the numerous steps and departments working in unison for the multitude of client projects. Working on tasks such as proofreading both mail and e-mail copy, ensuring production items are correct, and even reviewing samples has allowed me to greater appreciate the communications that I receive.
To be honest, I was quite nervous before starting my internship at CCAH. I had no idea what to expect. I had never been exposed to an office setting, let alone had my own desk area or extension number. All this nervousness and fear quickly subsided upon arriving at CCAH. Right away I felt welcomed by the entire staff. Everyone here is completely willing to assist me in my learning experience. Never have I felt daunted or incompetent during my time here. The welcoming and inclusive environment has definitely been one of the best aspects of my summer internship.
The proper conduct in the office setting and an attention to detail are skills that I will be able to apply to whatever job I may hold in the future. This fall I will be returning to the University of Virginia as a junior, and I'm very grateful for these lessons and opportunities that I have been able to experience during my summer at CCAH.
Sam Silverman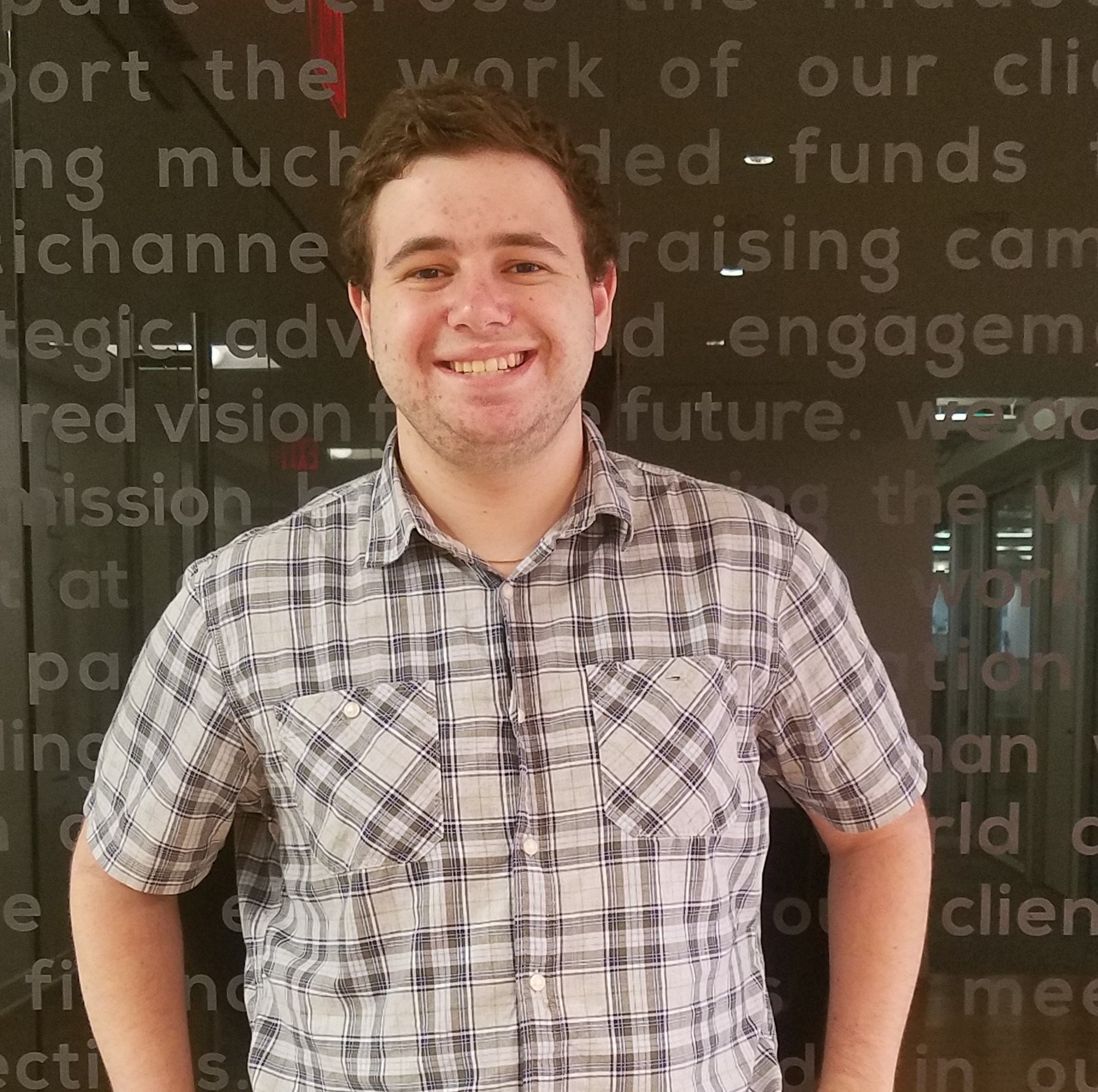 As a Classical Studies and Government major at Georgetown University, walking over the Key Bridge in Washington, DC, to a direct marketing firm presented a huge change from the classroom setting to which I've grown so accustomed. But from the very first day I arrived at the CCAH offices, I was welcomed not just as an intern, but as an actual member of the team. This is especially true in regard to the Phone and Mobile Strategies Team, with whom I worked very closely.
The positive workplace atmosphere made starting up as stress free as possible. This initial comfort level is one of the many reasons this summer at CCAH has been among the most impactful of my life. Rather than worrying about adjusting to a new setting, I was able to focus immediately on the work in front of me. Between the guidance of the intern coordinators, the training sessions by staff, and the company of my fellow interns, I also felt prepared to handle whatever was given to me. Looking back, it is astonishing how much I have learned in such a short time. In May, the acronyms BRE or NCOA would have meant nothing to me. Nor would the words "Johnson Box," or "Embossing." Now I feel fluent in the languages of direct marketing, telemarketing, and peer-to-peer texting.
These lessons have been helpful for many reasons. In the most practical sense, I am prepared for further jobs in the field of marketing and communications. My knowledge of the lingo and experience working with proofs and scripts is valuable and immediately transferable to all sorts of different career paths. But more importantly, I feel confident about my ability to function in the workplace. If I can master such a complex set of terms and adjust to working with such a variety of data, terminology, and creative components, I know that I can do the same thing again in the future, regardless of topic.
But this confidence is only part of the puzzle. Being able to work on a team, learning from and teaching others, and feeling like your input is appreciated is exceptionally important as well. CCAH certainly embraces that lesson. I cannot imagine a better place to intern, and I am beyond lucky to have been given the chance to spend the summer at such a great firm.