I can't wait! After a year of living in a surreal political environment where facts are disregarded, news is unworthy, and public service is disparaged, I am packing my bags for Little Rock for the 25th Anniversary of the election of Bill Clinton & Al Gore.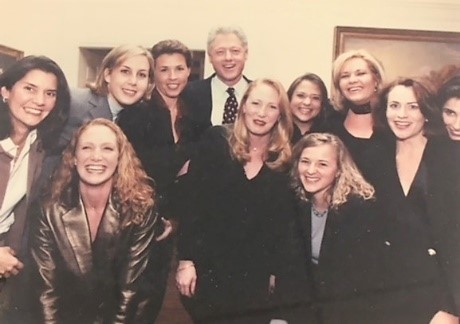 I had the honor and the privilege to work in an Administration where the government was expected to do good things and to live up to the campaign promise to Put People First! Some people may find that phrase simple, perhaps even corny. But it drove the work every single day.
Policy impacts people's lives. I remember how it impacted me when President Reagan's "trickle-down economics" forced me and tens of thousands of other high school kids to attend college simultaneously during our senior year in high school. You see, one of the cuts made to social security was to deny child survivor benefits to anyone that was not already enrolled in college.
It was that experience that turned me into a lifelong Democrat, committed to working to elect candidates dedicated to putting people first and for organizations trying to make the world a better, fairer place.
So with that lesson, I packed my car and came to Washington, DC and I can honestly say it was the scariest but best decision I have ever made. In these past 25 years, I have had a career I never dreamed possible. I have witnessed history, helped make history, and been fortunate to work with the finest people in this country who are still dedicated to doing good.
I made friends for a lifetime and I look forward to seeing every one of the 1,300 Clinton alum who will be descending on Little Rock this weekend. We're all a little older, perhaps a little grayer and hopefully a little wiser, but we are all grateful for that experience 25 years ago and all that came after.
So I'm packing my bags and heading south because "I Still Believe in a Place Called Hope."