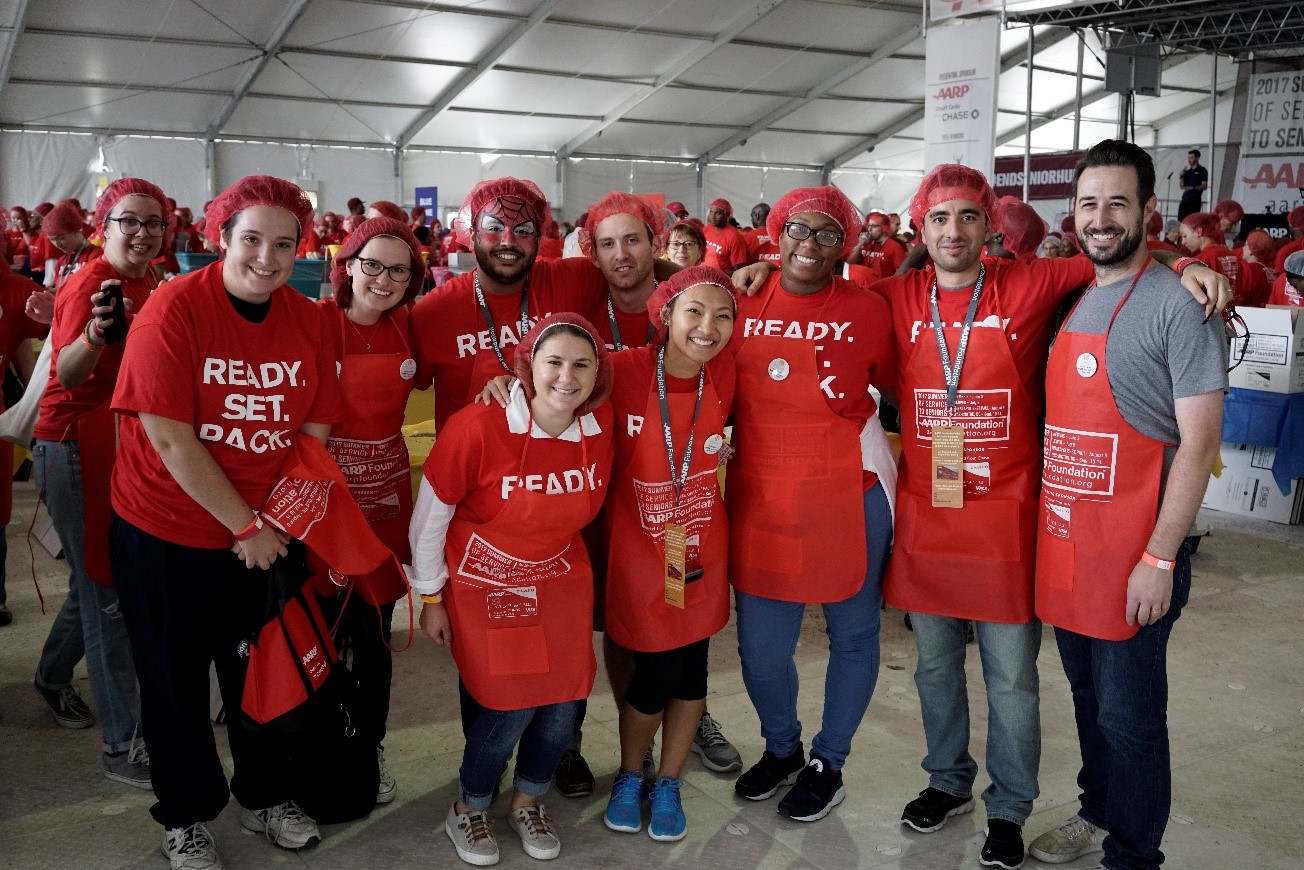 On September 11th, I joined CCAH for a day of service with the AARP Foundation, preparing thousands of packages of soup for low-income older Americans. As a newcomer to the company and a remote worker, this was one of the first times I was able to interact with so many of my colleagues in a social setting.
The AARP Foundation's Meal Pack Challenge is part of their Summer of Service to Seniors℠, a months-long event spanning several cities, with the goal of packing meals for older adults in need while raising awareness about the challenges faced by this population. Our gathering was the culminating event of the summer, carrying a special significance as we served in memory of those we lost on September 11th.
Before I came to CCAH, I engaged in service for years and worked in organizations dedicated to promoting volunteerism, but this is the first time that I've done so in the context of a work day. I am frankly delighted to be part of a company that expresses its values and builds community in this way.
Ending hunger among vulnerable senior Americans is one of the AARP Foundation's core issues. With more than 20 million older Americans struggling to meet their basic needs, the food provided by the Meal Pack Challenge will make a big difference.
Our team spent the day under the AARP tent on the National Mall – measuring rice, adding salt, checking weights, and sealing packages of soup that will go to seniors in need across the country. We laughed, collaborated, challenged each other to pack as many boxes as possible, and strengthened our relationships throughout the day.

I have always believed that acts of learning and service are an inherent good unto themselves, but life has taught me that engaging in both also draws people closer together in community. As a CCAH newcomer, this was the best way for me to get to know my colleagues – connecting while serving and expressing our values.
I love being part of a company that creatively raises funds for so many great causes. But I also love the fact that we're not just sitting at our desks – we get out on our feet and join our clients in doing the vital work for people in need.