Thanksgiving is Thursday, November 26th. With its arrival, the holiday season is upon us!
Most of us look forward to a Thanksgiving marked by festive meals and gatherings with family and friends, but not everyone is fortunate enough to enjoy such luxuries.
At CCAH, we pride ourselves on making a difference all year long through the work that we do and the causes we support. During the holidays, we try to lend more of a helping hand to the less fortunate in the Washington, DC area.
We are kicking off our season of giving this weekend by supporting Bridges to Independence, an Arlington, Virginia–based organization that offers aid and support to homeless women, families and those at risk. Beyond helping them attain stability, Bridges to Independence assists their efforts toward self-sufficiency. It also reaches out to at-risk families and helps them avoid homelessness in the first place.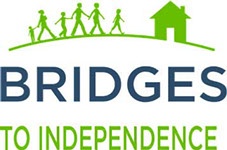 On Saturday, November 21, we will be promoting the 10th annual Arlington Turkey Trot, a 5K race that benefits Bridges to Independence. CCAH staff will distribute flyers in Arlington's Lyon Park neighborhood to raise awareness for the race, which will take place on Thanksgiving Day at 8:00 a.m.
If you are interested in supporting Bridges to Independence or participating in the Arlington Turkey Trot, be sure to visit their respective websites or contact us at 703-248-0025. For updates on CCAH's next charitable holiday effort, check our blog. Happy Holidays!