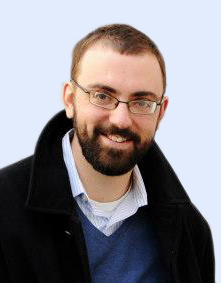 What if I told you that you were in the top 10% of nonprofit marketing professionals – but that to make it into the top 5%, you'd have to join 63 others from your area who have finished reading this blog post?
In December, I joined a tremendous group of marketing experts in presenting a webinar at the 2014 Fundraising Success Virtual Conference and Expo. My session was about gamification – a buzzword that can refer to flashy games or apps, but can also simply refer to tools for driving constituent behavior by presenting your messaging and content in ways designed to make someone want to act.
Recordings of each session, along with other resources and materials, will still be available through mid-March, for free, just by registering here. All of the presentations were full of engaging insights and actionable ideas.
Have you ever been driven to do something just to feel like you've "finished" it? Or to feel like you're a "top performer"? Recently, I was playing a mobile trivia game, and it told me I was in the top 10 in my area in a particular category. I wasn't even interested in that category — I was only playing it to unlock a particular badge — but suddenly I was invested. Who cares if very few people in my area were likely using the app at that moment or if minutes before I'd been bored with the game? I now had a ranking to protect!
In my session, I pointed to several great examples of how the concepts behind gamification can be used by organizations big and small, no matter what resources they have available. Organizations with the ability to craft a truly memorable experience can certainly create tricked-out apps, with shareable badges or personalized leaderboards – as long as doing so fits their mission and their definition of return on investment.
The Los Angeles-based cancer research hospital City of Hope's ourHope project uses the Classy platform to host a customized peer-to-peer fundraising site that allows users to build fundraising projects around events or people that are meaningful to them. Organizations without the funds to build their own sites can use platforms like CrowdRise, which award badges, impact points, and other shareable goals that turn giving into a kind of social competition.
But making engagement more interactive and infectious – the basic qualities we want in our games – is easier than that. There are plenty of examples in things you see online every day. Having your users take a quiz relating them to your issue – like this Find Your Inner Animal quiz from the World Wildlife Fund – is a great way to drive engaged interaction with your content. Breaking goals into stages, as many organizations do during year end and other big campaign seasons, or utilizing a visual thermometer, or a leaderboard of recent donors – all of these serve to make the user feel like she is part of a real accomplishment.
Properly conveying a sense of urgency, importance, and even fun to the action you are trying to drive – whether that's a donation or anything else – and then making the user want to go on that journey with you again. That's what we're always trying to accomplish. Think about your messaging from the potential donor's (or activist's) perspective. People want to "finish" objectives. They want to be among "the best" – either the best of anyone, or the best of a particular group, like those in their city or ZIP code.
So, when a user takes one action – tell her how many actions she has left before she's finished them all. Tell a potential donor that a number of people in her area have already gotten their gifts matched – and time is running out to be one of them. Even give your users rankings – but make sure to structure them so nobody feels insulted about the effort and attention they've given your cause.
Adding game elements to your messaging can be a great tool in your marketing arsenal. For more examples and tips, sign up here for access to the recorded webinar – Steve in accounting already did, and he got a cool badge!* You want to beat Steve, don't you? It's so easy! Just watch the webinar!
*Not really.