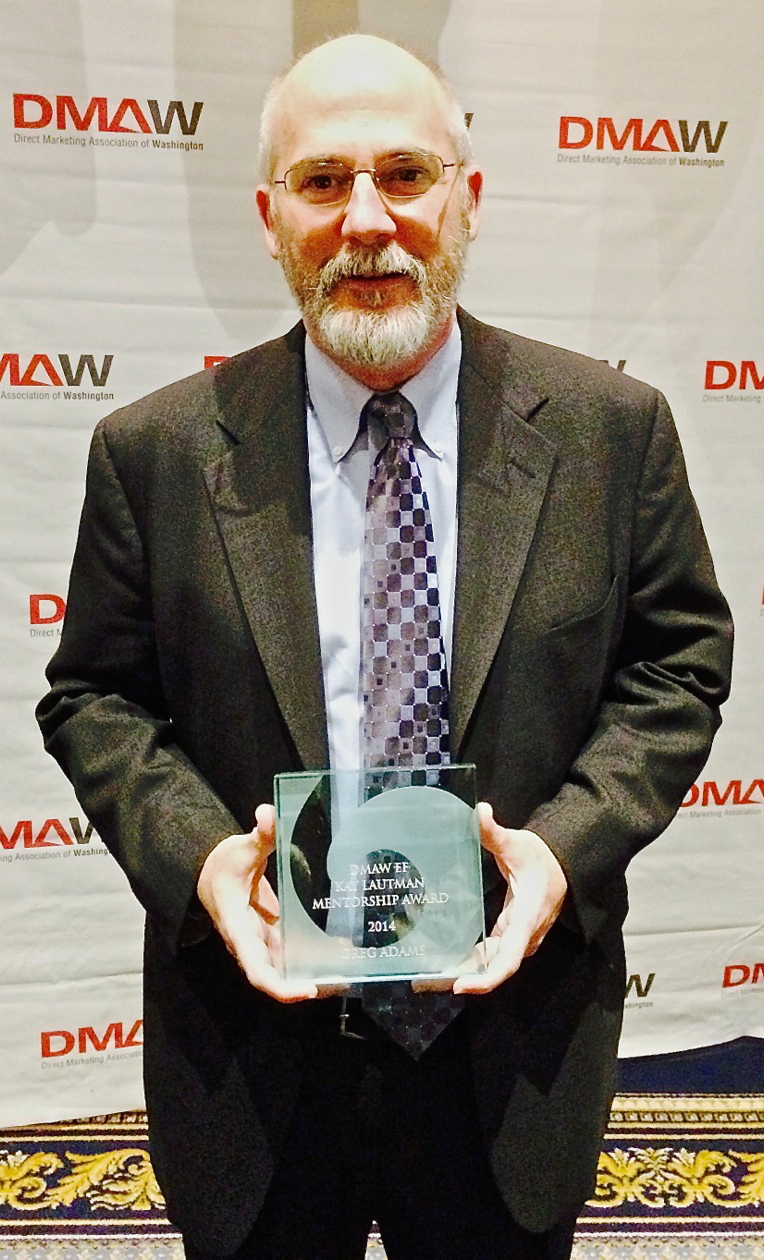 Over his career, our co-founder and principal, Greg Adams, has acquired a vast amount of knowledge about the direct marketing industry. Better still, he never hesitates to pass it along. Last night, DMAW EF named Greg the inaugural recipient of the Educational Foundation Kay Lautman Mentorship Award for his work mentoring aspiring direct marketing professionals.
The DMAW EF Kay Lautman Mentorship Award recognizes an individual, nominated by his or her peers, who has acted as an outstanding mentor and guide in the career of a direct marketing professional. Kay Lautman, who died in July 2012, founded a Washington-based direct mail fundraising and consulting company that specialized in campaigns for nonprofit groups. Lautman was a legendary fundraiser and a great mentor to Greg.
As the leader of our training program and key player in our creative department, Greg teaches aspiring direct marketing professionals about strategy building and helps them hone their writing skills. Greg, an award-winning copy writer and strategist himself, has earned dozens of regional and international awards, including three international Silver ECHOs and Package of the Year awards from the Direct Marketing Fundraising Association and the DMA's Henry Hoke Award.
The entire CCAH family congratulates Greg on winning this prestigious award. Keep making a difference Greg!