By Emily Gallt, Copywriter | For some people, the turning of the leaves and the end of Daylight Savings Times means pumpkin patches and apple cider.
But for political campaign staffers across the country, those are the signals for one and only one thing: Get Out The Vote. As a former campaign staffer myself, I couldn't resist the pull of GOTV. Like a moth to the flame, I found myself back in Kentucky over Election Day weekend.
Choosing a career path was easy for this die-hard liberal and The West Wing obsess-ee. I started interning on campaigns my sophomore year of college, and haven't looked back. I've worked at the federal, state, and local level, including the race which ended in the election of the first openly gay mayor in the state.
Nothing quite prepared me for the thrill of helping my former boss and EMILY's List-endorsed candidate, Kentucky Secretary of State Alison Lundergan Grimes try to take out the guardian of gridlock himself, Senator Mitch McConnell.
And while ultimately, we weren't successful, I wouldn't trade the last five days in Kentucky for anything. From Saturday-Tuesday, I knocked on too many doors to count and was inspired by how hard the good Democrats of Kentucky were working.
I somehow managed to stay up for more than 24 hours in a row, got shooed off someone's lawn with an oven mitt, was offered taco meat in a hot dog bun by a lovely woman who was concerned the volunteers weren't eating enough, and oh yeah, met former Secretary of State Hillary Clinton.
Alison introduced me to Hillary by saying, "This is Emily, she mailed my very first fundraising letter ever." And Hillary actually thanked ME. "That's the kind of support we need. Thank you." I melted. It was awesome. (Then I said something really cool like, "I was there from the beginning, so I'll be there at the end," but we'll pretend it just ended on the part where Hillary Clinton thanked me.)
You see, Alison and Hillary both get what all direct marketers get: person-to-person contact is the best way to connect with people.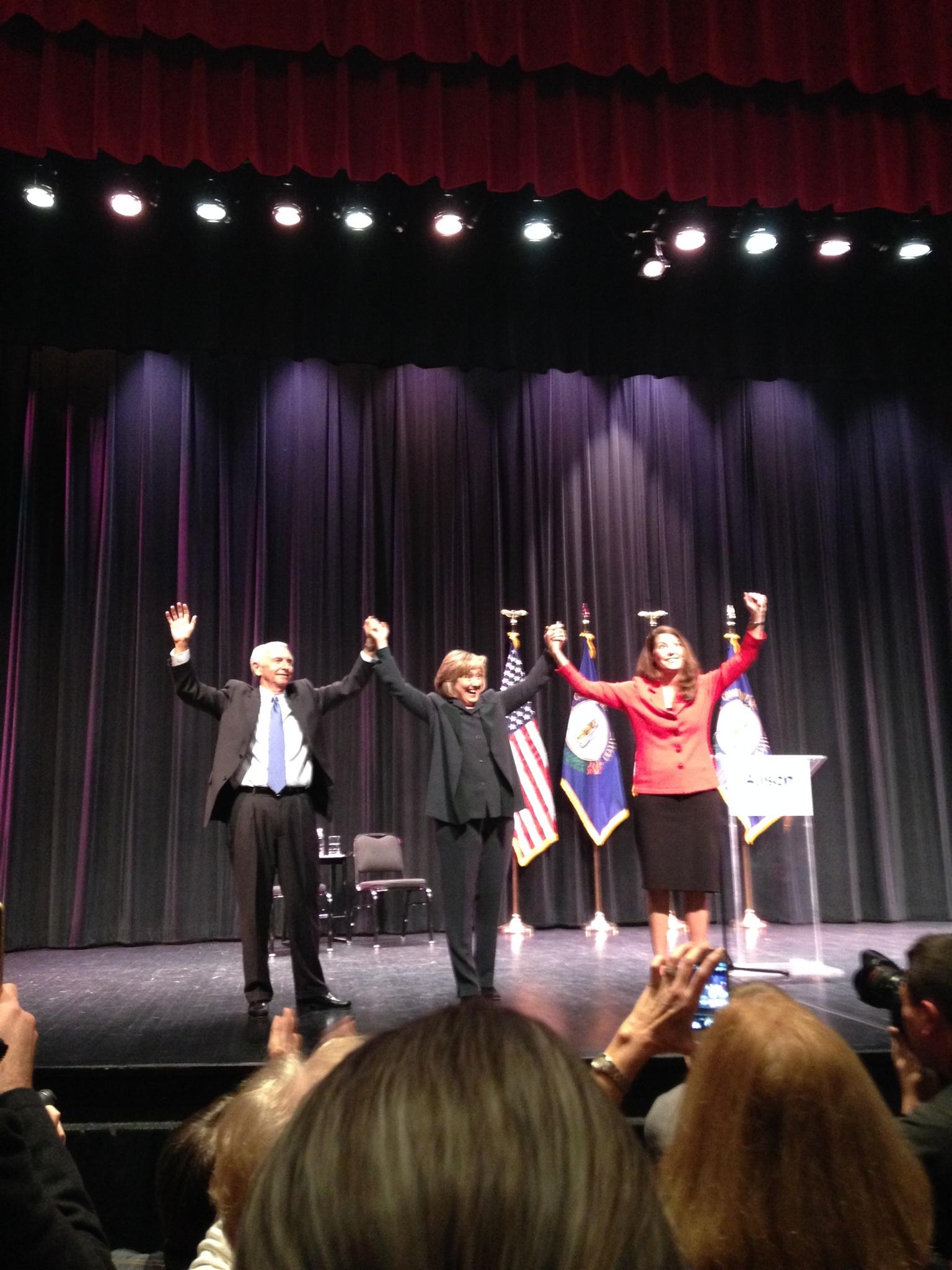 Whether you're writing a fundraising letter or email, making phone calls for a fundraising event, or in the case of GOTV-weekend, knocking down every single door in Lexington to remind people of their civic duty to vote, one thing rings true: People say yes to people.
I'm extraordinarily lucky to have the opportunities I've had in my life. From working for some of the most progressive candidates in Kentucky to now writing for clients I believe in here at CCAH, I've always surrounded myself with people and causes I care about.
The best of people is usually seen when they are working together for a common goal. I saw that last weekend, and I'm lucky enough to see it every day here at work too. I would have loved it if Alison had pulled off the upset of the century on Election Day. But I certainly don't feel that my time—or anyone who helped—was wasted.
Some people are addicted to coffee. Well, I'm addicted to campaigns, and I can't wait for the next one.
Is it 2016 yet?