Omnichannel marketing is exactly what the name suggests, touching prospects and supporters across every channel and taking advantage of the multiple touch points available: television, print, radio, telephone, email, websites, digital and more. Ironically, though, omnichannel marketing is nothing like the term suggests. It is not the limitless outbound flow of messaging attempting to influence behavior without regard for the recipient. Omnichannel marketing places customers and their channel preferences uppermost.
Understanding preferences is vital. There is no vanilla in direct marketing today; that is, no one message and no one channel will resonate equally with everyone. Supporters/donors are not operating in single-channels. What worked in the past will not necessarily work today—or be cost-effective. What's more, the channel that carried the convincing message likely will not be the one employed for the response. An email campaign may convince one to donate, but the contribution may take the form of a check in the mail. Conversely, a direct mail package can just as easily evoke a credit card gift via a website as a check in the return envelope. What's important is a cohesive and coordinated approach employing the right channels for the right donors/supporters.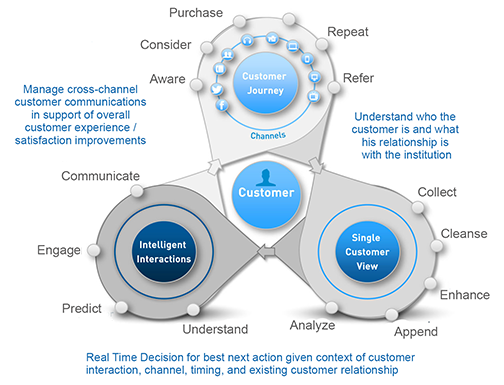 CCAH is leading the way in omnichannel marketing, not just in designing and executing impactful campaigns but also in harnessing the technology that offers the insights yielding greater gifts and ROI. This month's issue of Direct Marketing News highlights the inroads the Environmental Defense Fund (EDF) is making in omnichannel marketing with CCAH's assistance. As part of a feature piece – "Channels Are Out. Impact Is In." – a separate discussion is devoted to EDF. "EDF's Omnichannel Appeal" speaks to EDF's success in embracing technology and carries an important lesson for all nonprofits. According to Brenna Holmes, CCAH's VP of Digital, "… unless organizations invest in infrastructure and technology, they're going to be relegated to the ways they worked in the past."
Don't you agree?