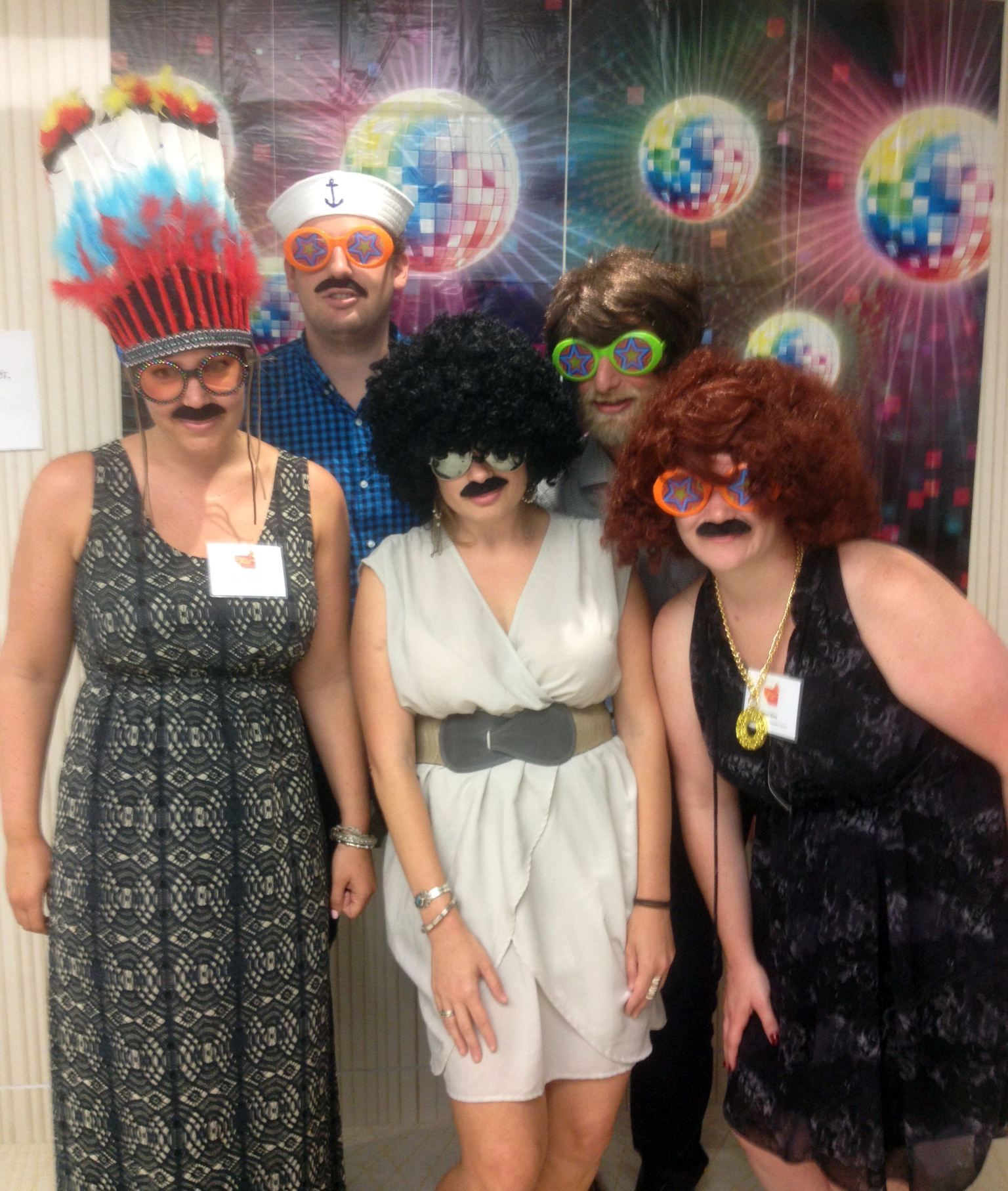 By Chrissy Hyre, Senior Strategist | At CCAH, we pride ourselves on always asking "what's next?" But sometimes even we have to take a step back and remind ourselves that the question is not about our to-do list.
So once a year, we turn off our emails, put everybody in a room, and roll out the big picture. It's our annual company retreat – and it's pretty damn great.
What does that look like, you may ask? Well, for starters, the night before the "big think" we have a few beers to unwind and celebrate the successes of the past year. This year, we rocked a 70s theme, with some pretty hilarious results. What happens at retreat stays at retreat – but I can tell you that we look forward to relaxing with our co-workers (and foxhole allies) all year.
The retreat itself is an action-packed day of learning and collaboration. Our most junior team members work directly alongside our most experienced marketers. This year, one lucky retreat-goer had been with us for three days. And one of our fearless leaders, Lon Chapman, celebrated his 20th anniversary with the company!
Our 2014 agenda was pretty ambitious. Provide a crash course in direct marketing and how it's evolving. Learn from the best of the past and develop tomorrow's winning strategies. Brainstorm on the big ideas that will help us do the best work possible for our clients. And my favorite: hear the ways that our work as direct marketers helps our clients grow.
This year, Becky from Alley Cat Allies came to inspire us. For those not familiar with her story, it's exactly the reason we all got involved with nonprofits. At dinner one night, she found a colony of feral cats living in a DC alley. Believing that she could make a difference, she adopted a completely unique approach for the U.S. Rather than take the cats to a shelter, she explored the idea of "trap, neuter and release" – a compassionate approach that has saved countless cats over the last 25 years.
The story of the founding of Alley Cat Allies provides such a beautiful reminder of the power a group of committed folks to change the world. And her colleague Gail perfectly summed up our role as direct marketers in this endeavor.
We "take all their hopes and dreams, and distill it into two sentences with an ask."
Wow! Feeling inspired and excited for the next year over here. How does your team recharge and stay motivated?