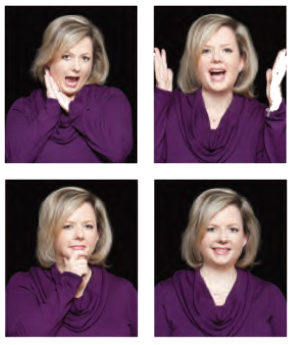 Republished from the June edition of DMAW Marketing AdVents | Like so many Spotlight participants, Shannon Murphy got into the direct marketing business accidentally. "Don't we all?" she asks. "I never guessed this is what I would be doing."
Now a 20-year direct marketing veteran, Shannon has a host of mentors and industry friends to thank for arriving where she is. "Peter Maaseide and Elise Buck are two that come to mind right away," she recalls, adding, "I am also lucky to have six business partners at CCAH who are the smartest, most passionate people I have ever worked with."
Shannon and her husband, Dan, also have been raising daughters, Sarah, 25, and Madison, 10. Sadly, last year, within three weeks, Shannon and her sister, Erin, suffered the loss of both their parents.
What was the most helpful step you took to advance your direct marketing career?
Work hard! My dad always taught me that having a good work ethic is something employers look for. He was right! As someone who makes hiring decisions I know it's something I look for. Don't burn bridges—nothing burns brighter than the bridge burning behind you.
Any advice you'd offer a novice who wants to move up in direct marketing?
Be resourceful! Even after all these years I don't know the answers to all the questions, but I know who to call to get them.
Please tell us a bit about your professional background.
I have always worked in the production end of this fun business. Finding ways to do things faster and less expensively has always fascinated me. The clients that I work with are allowing us to purchase on their behalf. What an honor to be trusted like that by some of the best organizations—organizations that are changing the world and making it a better place. I am so lucky to work with the great supplier partners that I work with every day. Many of them have become great friends over the years.
Please describe your volunteer experiences.
I have enjoyed volunteering with DMAW over the years. It's important to give back to organizations that you are a part of and ones that you believe in. DMAW and many of its members have taught me a lot over the years. I learned the importance of volunteering by watching my parents. I am the cookie mom for my daughter's Girl Scout troop. I want my daughter to know that she should give back when she gets older, and because she has watched me give back she will, too.
What do you forecast for direct marketing in the year 2020?
I wish I had a crystal ball. Two things I know for sure: postage will be more expensive and paper will cost more.
Toughest Marketing Project?
2013 White House holiday card.