By: Jenny Allen, Principal & Senior Vice President | "There will never be complete equality until women themselves help to make laws and elect lawmakers." – Susan B. Anthony
March…it's when we swill green beer for St. Patrick's Day and kick off March Madness. But there's a much larger commemoration that's often overlooked in favor of other "holidays" – Women's History Month. Begun in 1981 as an annual week-long celebration, Women's History Month pays tribute to the generations of women who wouldn't accept anything less than equality.
In a time when women's basic rights are still being challenged, CCAH is proud to work with a number of organizations that have laid the groundwork for historical gains for women, as well as continue the hard work required to ensure that 50.8% of the U.S. population remains protected – the American Association of University Women (AAUW), EMILY's List, and NARAL Pro-Choice America.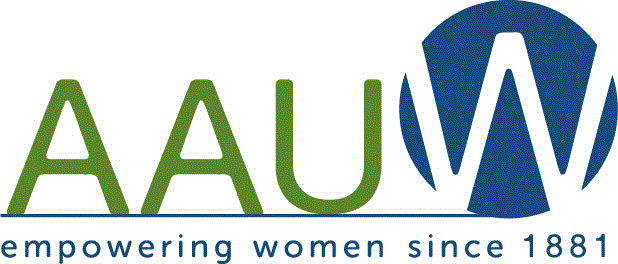 AAUW's rich history began in 1881, and today the organization has 170,000 members and supporters and continues to serve as the nation's leading voice promoting equity and education for women and girls. AAUW's successes include helping to pass the 19th Amendment granting women the right to vote and, more recently, lobbying for passage of the Lilly Ledbetter Fair Pay Act, which was the first bill President Obama signed into law. CCAH began working with AAUW in 2009; we've utilized direct mail, telemarketing and digital channels to raise awareness on key issues and generate roughly $1.5 million annually in gross income for the organization. CCAH was proud to partner with AAUW in 2012 as it launched one of the most successful get-out-the vote campaigns in the country: "It's My Vote: I Will Be Heard" targeted 15 key states with extensive get-out-the-vote resources, including support for voter education and turnout programming, volunteer recruitment, and on-the-ground organizers who helped women understand just how much their vote counts. It was a tremendous success — women voted in record numbers and fundraising went through the roof for AAUW!
A mobilized voting female public is critical for the candidates supported by EMILY's List. Founded in 1985, EMILY's List began as a grassroots effort to elect pro-choice Democratic women candidates and ensure equal representation at all levels of government. In 2012, with the help of their growing community — now more than three million members strong — EMILY's List helped elect a historic number of candidates, including 19 new women to the House, six Senate incumbents, three new Senators, and 186 state and local officials. CCAH began working with the organization in late 2012, developing its direct mail and telemarketing fundraising strategies. In 2013, we saw 47% increase in number of gifts from 35% more donors, delivering 35% higher gross income for EMILY's List than the year before. In our short time with them, we've developed a new prospecting control package with a percent response 42% higher than the previous control, and investment per donor 99% less, resulting in significant revenue gains.

NARAL Pro-Choice America is comprised of pro-choice women and men dedicated to protecting and expanding reproductive freedom. For the past 20 years, CCAH has been managing NARAL Pro-Choice America's 700,000 direct mail, telemarketing, and, more recently, online supporters and advocates. During our long history with the organization, we've helped it grow its donor membership while raising a total of more than $100 million dollars! Along with ongoing donor engagement, fundraising, and recruitment campaigns, CCAH has also helped NARAL Pro-Choice America overhaul its $1,000+ donor program, with new creative and copy designed to appeal to the major donor audience. The project not only delivered improved returns, it substantially grew the program. We've also delivered a number of award-winning campaigns for NARAL Pro-Choice America across all channels, most recently with a "War Against Women" appeal that launched during the national healthcare fight in 2012.
As we celebrate the contributions of generations of trailblazing women who helped shape today's reality for women in the U.S., let's not forget the great work of AAUW, EMILY's List, NARAL Pro-Choice America, and other organizations as they continue to work tirelessly to ensure that we don't take a step backward for any of the great gains we've taken forward. Happy Women's History Month!
What women have inspired you? Do you have a famous quote from Eleanor Roosevelt embroidered on a pillow? Share it in the comments section below.